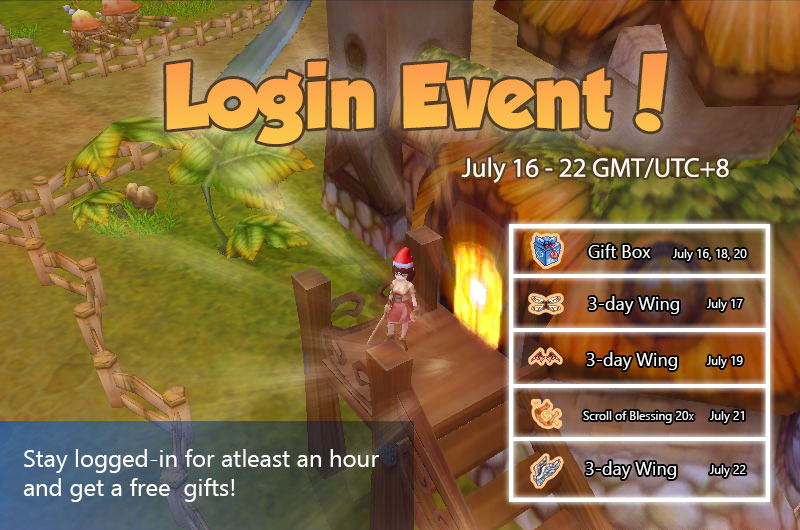 Greetings Flyffers!
Enjoy a Login Event to score some free stuff!
This event is very simple. All you need to do is to stay logged-in for at least an hour to receive the gift assigned on that day. The log-in event is good until July 22nd so be sure to take advantage of it while it lasts! (Channel 1 only)
Gifts are sent once per day even if you stay logged-in for more than an hour or the whole day. All rewards are bound.