[EVENT] Septembrrr... 3x EXP Event!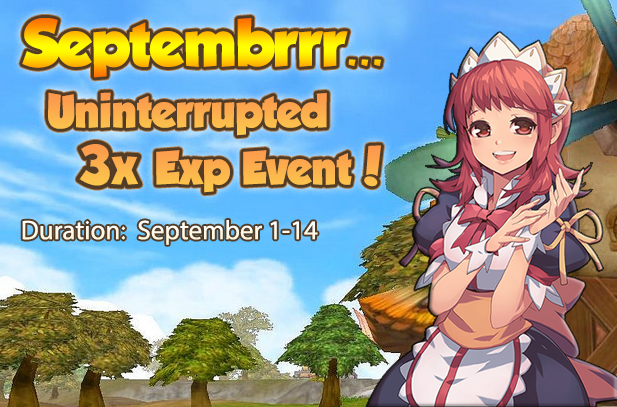 Greetings everyone and welcome the month of September! Experience multiplier will be increased from 2x to 3x for 2 weeks from the 1st to the 14th of September!
You're reading that right Flyffer. Take advantage of it now, the leveling is going to be swift. It's time for grinding and the break affords you all ample time to do so!