Greetings of the Season FlyFFers!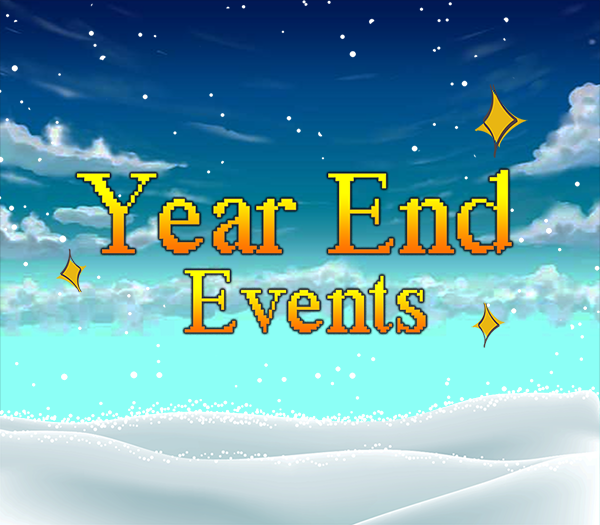 Another year has gone by so quickly and we thank everyone who took the plunge into old-school MMORPG and stayed with us until this point in time. Cheers to all players that made Flyff Iblis what it is today. We hope everyone had a fantastic year, wonderful and safe holidays!
Login Event
For the days of December 20, 22, 24, 26, and 28, stay logged-in(Channel 1 only) for an hour to get an "Event Gift Box" flyff-iblis-gift-box. You would still get rewards for the upcoming days even you missed the previous ones. Get a total of 75x Upcut Stones, 50x Refresher Holds and 50x Vitals all for free!
Gift is only sent once per day even if you stay logged-in for more than an hour or the whole day. All event items are non transferable and sells for 1 Penya.
Buur, Saphyrian, Gray Earl and Mischievous Invasion
As the seasons shift, Masquerpets appear! Starting December 20 until the end of January, monsters will appear and they drop some useful loot! Defend the towns from these critters.
Aside from the cute Saphyrians, Buurs and Gray Earls, there looms "Mischievous Present Boxes" created by Shade to dispatch the Humans and the Dwarpets. As good citizens of Madrigal, it is up to you to turn things around! Santa will task you to hunt the "Mischievous Present Boxes" and collect their Present Box. Collect 25 Present Boxes, bring them back to Santa to receive a Christmas Gift Box. Quest is repeatable and available for toons level 15 and above.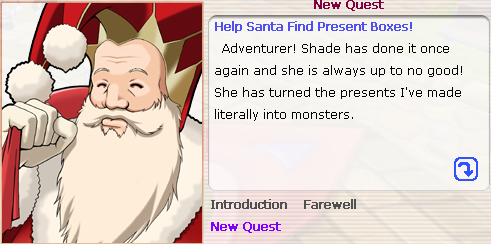 The rare items you can get from Buurs, Saphyrians and Gray Earls are Scroll of Pet Revival (S Class), Chance of the Pet Tamer, Gold Package, Hoverbike, and Polar Bear!
Christmas Gift from Santa Quest contains all items below:
Rudolf set, Santa set, and Mr. Grinchie buff pet flyff-iblis-gift-box
Christmas Gift is not a chance box, all contents tradeable
Tournament High III Open Registration
Visit tournament page to register.