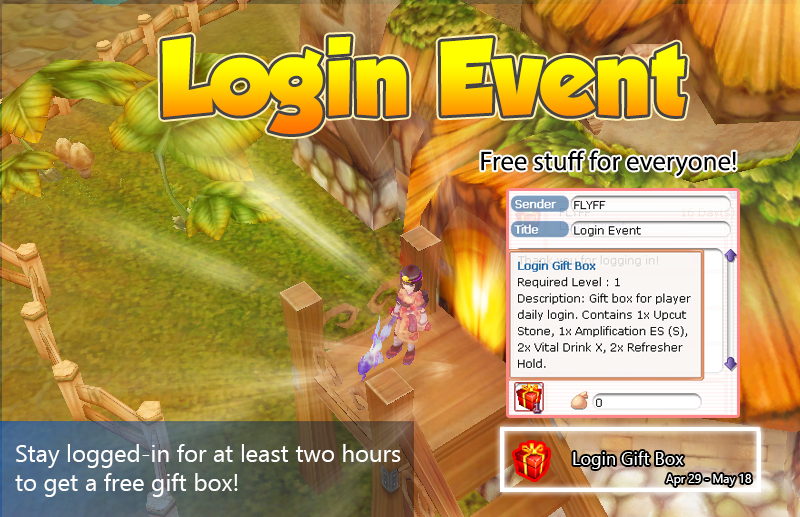 It is time to score some free stuff again!
For the days of April 29 to May 18, stay logged-in for atleast two hours to receive a "Login Gift Box". You will still get rewards for the upcoming days even you missed the previous days. Login every day for 20 days and you can get a total of 20x Scroll of Amplification ES (S), 20x Upcut Stones, 40x Refresher Holds and 40x Vitals all for free!
Login event works on Channel 1 only and the box and its contents are non-tradable!