[EVENT] Clockworks Butler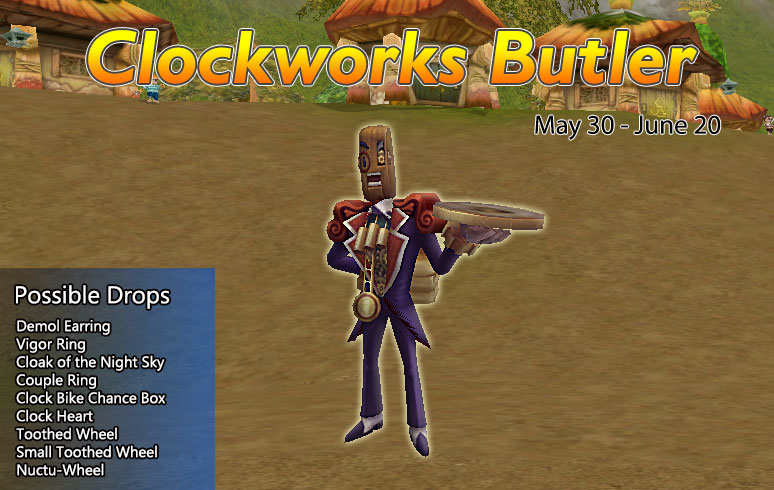 Greetings Flyffers!
From May 30 to June 20, a new Masquerpet appears! This tall robotic butler spawns across all continents. Be observant and be on the alert for this elusive masquerpet. You can also be sure that a monster of such stature and mechanical grace have some expensive loot to endeavor.
This was the first player-designed Masquerpet that made it into the game. Design entry by djfin2 on eFlyff forums a decade ago.